Attractions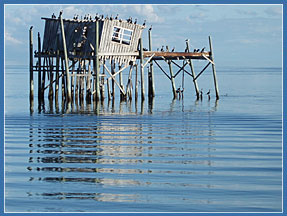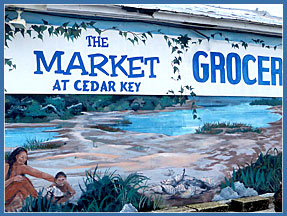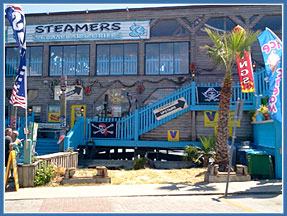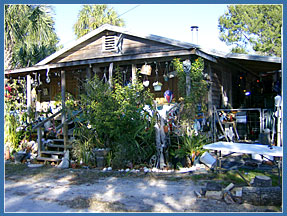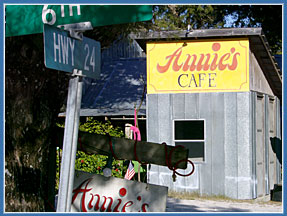 Cedar Key Florida is a place to relax and enjoy life at an easy pace. The people are friendly, there's a lot to do (and nothing you have to do). A sort of laid back artsy/craftsy, fishing/clamming/nature loving, and relaxing community. We're told it's much like the Key West of 80 years ago with the amenities of today's world.
The Cedar Key Chamber of Commerce offers a wealth of information on this unique ISLAND community. Once you experience Cedar Key, you will come back. Some of Florida's best Fishing can be found here. Getting out on the Islands or exploring the channels is easy, either with a Kayak rental (from Tom and Sherry by the nearby City Beach), on the Cedar Key Boat Rentals and Island Tours or at our complex. BIRDING can't be beat!!!
We are in the middle of Florida's beautiful "Nature Coast" see:
Dining
There's lots of unique variety in restaurants right on the island - from diners to gourmet. Part of the fun is picking your favorite restaurant! The Island Room is right next door and is our favorite restaurant, voted #1 in all of Florida, and only about 100 yard walk from our condo. Annie's, Steamers, and Tony's are favorite breakfast/lunch diners about 2-10 minute walk away. Many more are a short walk to the 'Dock street'. Most have legal beverages.
Other Interests
Just about anywhere you go on Cedar Key you have lovely views of the varying waterfront and unique Island architecture. - And you can go there by foot or Bicycle. (We have been there for weeks without even using our car - That's "Island Speed"). Bike, Kayak, boat and Golf cart rentals are available nearby. The Cedar Key Market and vegetable stands make available anything you need. Unique stores and artisan shops give unique shopping experience.
If you need a "Mall Fix", Crystal River and Gainsville are about an hour away. Many easy day trips abound, Manatee Springs and Homosassa Springs are among our favorites.